Leave a Comment

At Charlie Miller, we strive to do right by our clients, and that includes protecting the environment at the same time. In all 5 salons, we use Scrummi towels – the ultimate sustainable solution to cotton towels.
How has Scrummi helped reduce our environmental footprint?
Since 2011 we have made a dramatic difference. Here's what we've achieved so far:
We've reduced 500 plus tonnes of CO2
We've saved 8.3 million litres of chemically contaminated water
What are Scrummi towels?
Scrummi is a single-use, 100% biodegradable vegan towel that is made from soft and natural wood fibres from sustainable forestry programs. This means it not only protects our environment, but it's also free of germs and fresh every time!
How do they differ from cotton towels?
No matter how hard you wash a cotton towel (and no matter how much energy you use) germs will remain. They're invisible to the naked eye, but trust us when we say that lots of fungal and bacterial pathogens are waiting, just below the over-washed scratchy surface, ready to be unleashed onto the next client. But not at Charlie Miller! Scrummi towels are 100% germ and scratch-free. We don't blame you if you never want to go near a cotton towel again…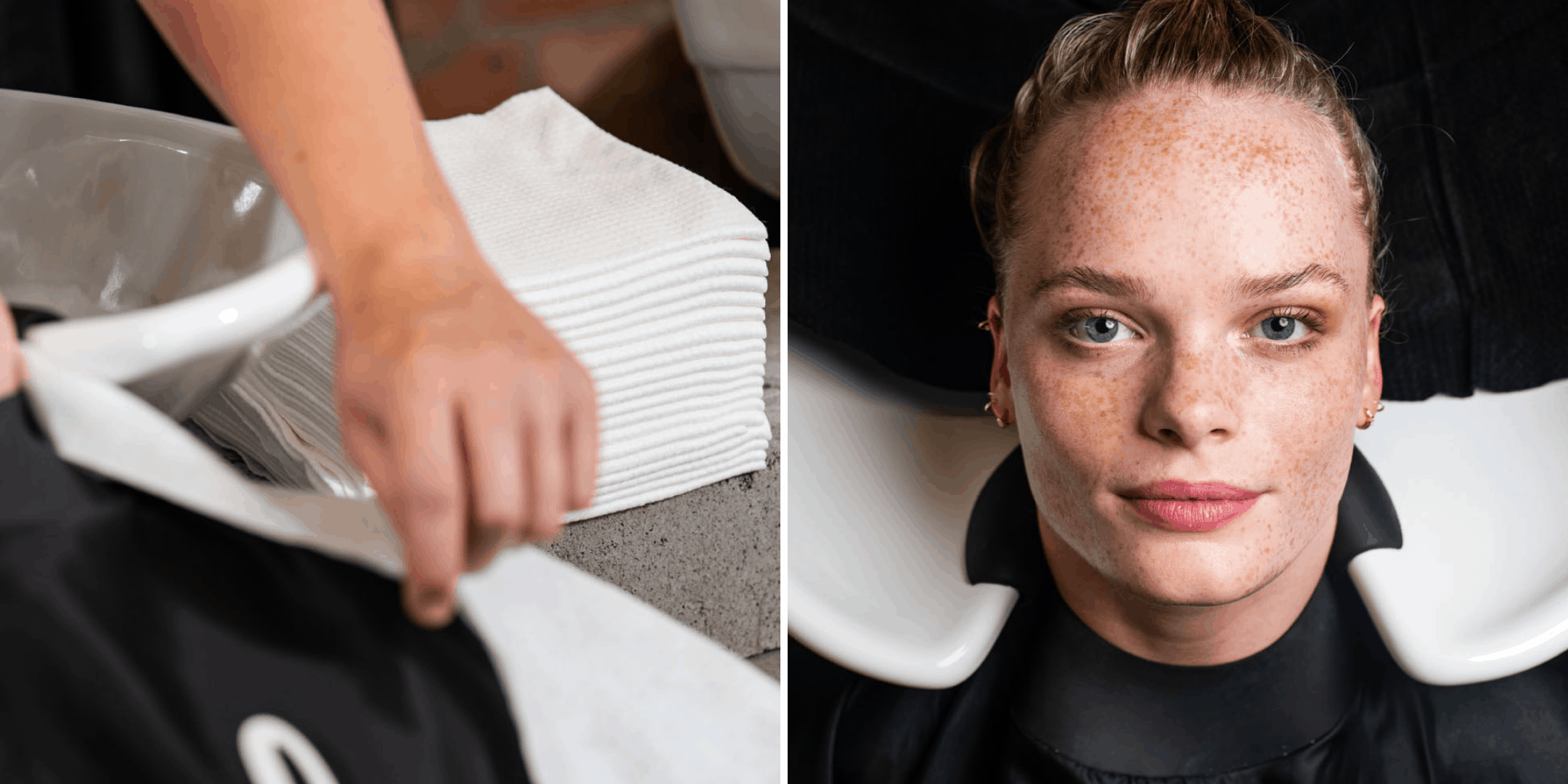 How does this help?
Typical salon towels use literally thousands of kw/h of electricity to wash them after each use. This process equals lots of CO2 which adds to the impact of global warming…but wait, there's more. An average washing machine load of synthetic towels equals 700,000 micro-plastics and harmful detergents and toxins which have a devastating impact on our oceans.
Check out the Scrummi timeline: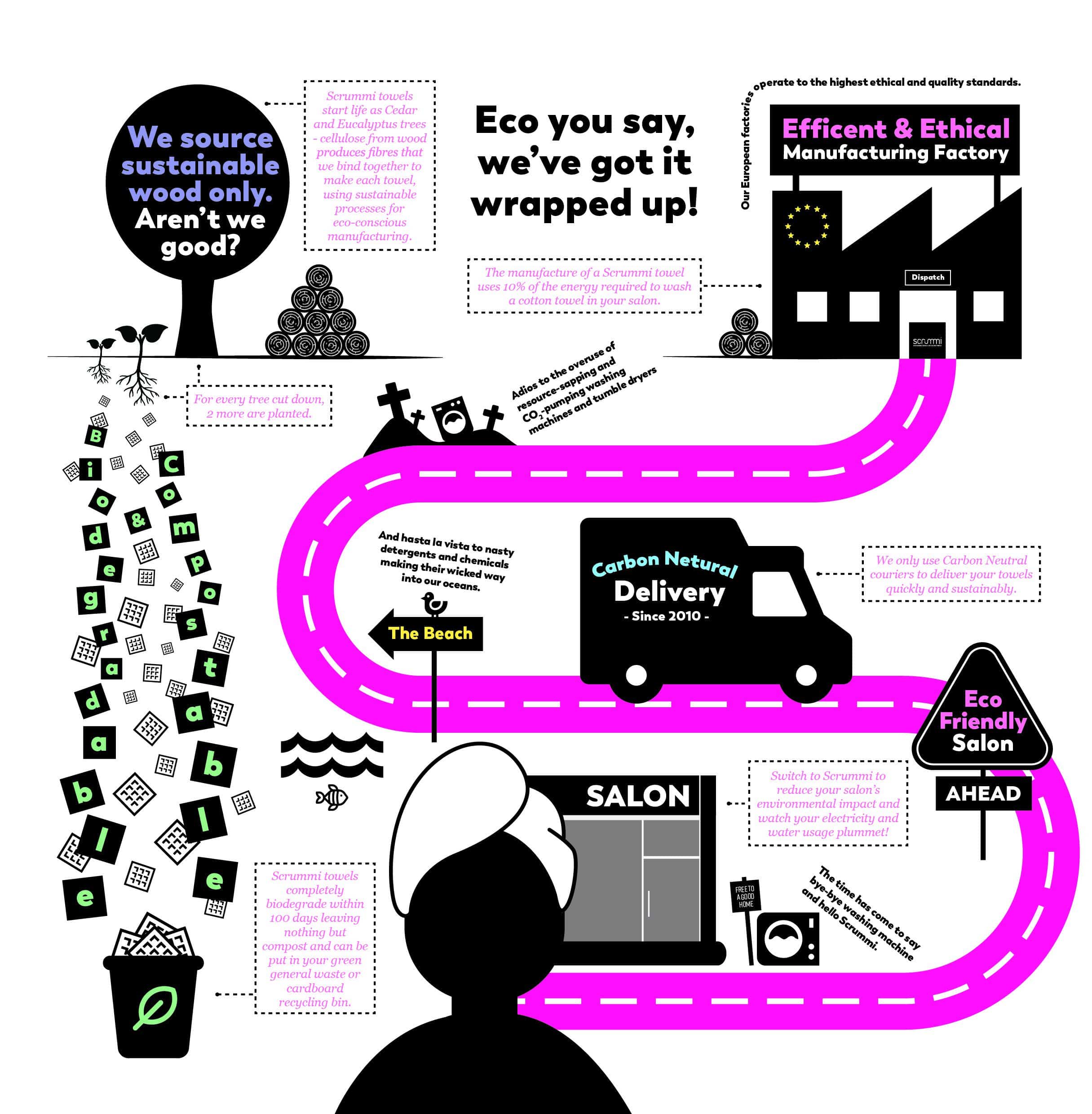 Scrummi = Happy Customers + Happy Environment
To find out more about the Scrummi towels we use in our salons click here. Don't forget to follow us on Facebook, Instagram and Twitter to keep up with all things hair!